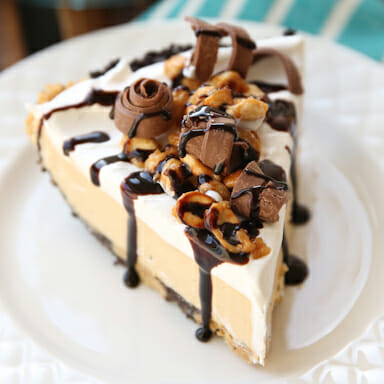 Let's start off with the ingredients:
1 Pie Crust
1/3 c. Peanut Butter
1 (9 oz.) ctn. Cool Whip
3 oz. Cream Cheese
¾ c. Confectioners Sugar
½ c. Milk
Whip cream cheese till fluffy and add the sugar and peanut butter. Slowly add milk, blending thoroughly. Fold in Cool Whip and pour into pie crust. Freeze.