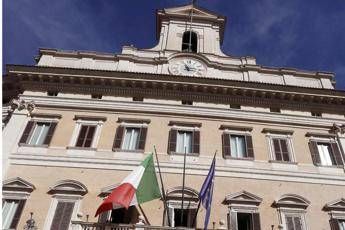 Apart from parliamentary balances, which will come out of the polls next Sunday, a complicated start of legislation in the Chamber from a procedural point of view. In fact, it is foreseeable that failure to reform the Rules of Procedure after a reduction in the number of deputies will result in difficulties in the organization of work and the structures of political forces.
In particular, there are two issues that can have negative consequences. Firstly not reducing the minimum number of members necessary to form the Groupcurrently set and maintained at 20, equal to 3.1 percent. calculated on the old plenum of the Congregation of 630 deputies, but which rises to 5 when cutting to 400. The danger is that there are parties with a representation in Montecitorio, but with a representation a number of elected representatives that does not allow the formation of a group and therefore requires a possible derogation from Bureau parties, as has been the case in the past.
Another knot that can be particularly complicated to untie is number and powers of standing committeesit remained unchanged despite the reduction of the audience from which to select components, with the real prospect of a traffic jam in the planning and calendar, and a sharp decline in the number of commissioners in the various bodies.
It was no coincidence that the work of the Senate Regulations Council focused on these two issues, where on the photo-finish, with the dissolved chambers, it was possible to unanimously approve the reform of the internal regulations of operation. assembly of the Palazzo Madama. From now on, 6 senators are enough, not ten to form a Group, with a substantially unchanged percentage of 3 percent. compared to a plenum of 315 to 200 members.
Moreover, given that the reduction of senators would make it not very functional to keep the fourteen committees in an overly reduced composition, a merger of Foreign Affairs and Defense, Environment and Works was made based on the criteria of affinity of matter and workload. , public sector, industry and agriculture, work and health. Finally, the quorum and activation thresholds for many institutes provided for in the Regulation were redefined.
In fact, nothing, as mentioned, in the House instead. At the last meeting of the Regulatory Committee on August 9, President Roberto Fico's call to try to approve corrective measures to correct fewer MPs was deaf. After all, nothing could be done except finding that it was impossible to reach a unanimous agreement that would have allowed for reform, albeit partial. We will certainly have to talk about this again when the new term of office starts.
(by Sergio Amici)