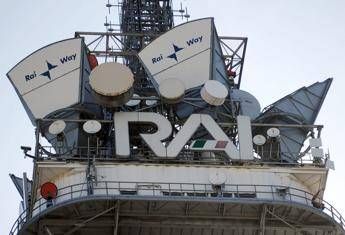 A noble opponent for a prestigious anniversary. Azzurri's last 'League of Nations' home game in 2022, in fact tomorrow with England, will coincide with the official game number sixty at San Siro: a goal that brings 'Meazza' closer to Olimpico in Rome, where the team has played twice as many , 62. The duel with the English Lions is one of the last chances of reaching the final phase, which is complicated but possible, also taking into account the direct clash between Hungary and Germany, which are ahead of the Azzurri by two and a point in the Group 3 classification. Italy-England, which will be preceded by a live double anthem by Italian-English soprano Carly Paola, born in Nottinghamshire of an English father and an Italian mother, will be broadcast live on Rai 1 starting at 20:35, right after Tg1, with commentary by Alberto Rimedio and Antonio Di Gennaro and speeches from the side of Tiziana Alla. In turn, Alessandro Antinelli and Lele Adani will conduct research before and after the study, and interviews with the characters will be conducted by Andrea Riscassi.
Upcoming political scenarios and the hottest issues at the international level: what are the party's recipes for the economic consequences of a war that has firmly returned to the political and economic life of the country. Tomorrow at 11:15 PM on Rai 2 of "Restart-L'Italia ricomincia da te", the last day of the election campaign will end in the company of heroes. Five Star Movement leader Giuseppe Conte, number two Forza Italia, Antonio Tajani, economic manager of Fratelli d'Italia, Maurizio Leo, will talk to Aldo Cazzullo, deputy director of Corriere della Sera and Mario Sechi, director of Agi and Maurizio Lupi, headed by Noi moderati . Healed expensive energy and its implications, Putin's latest statements, financial markets and the economic consequences of the war will be at the center of the discussion. As are the decisions by the ECB and the Fed to raise interest rates with immediate effect on mortgage lending and homes. Then focus on PNRR with an expert, Professor Carlo D'Ippoliti. The reboot returned to Rai2 on October 3, resuming the tradition of posting late Monday evening. Restart-Italia ricomincia da te is also available on RaiPlay and our social networks.
Sveva Sagramola and Emanuele Biggi have a new meeting with "Geo", a program about the nature, environment and cultures of the world produced by Rai Cultura, tomorrow at 4:00 pm in Rai 3. Guest of the episode Alessandro Benedetti, "the wave hunter" and the perfect moment to photograph them . The CNR researcher and expert in "wave watching" (observing waves and storm surges) has understood from an early age that photography is the only way to freeze, as in the mind and heart, something exciting that is destined to disappear in a few seconds.
On Rai Storia a tribute to Lydia Alfonsi – on Rai5 "Brian Johnson, life on the road" A memory of Lydia Alfonsi – a great theater, film and television actress, heroine of Rai's famous black-and-white dramas, recently deceased – Rai Cultura again offers the episode "Yesterday and today ", which she was a guest, aired tomorrow at 12.00 in Rai Storia. In this episode – led by Lelio Luttazzi, conducted by Lino Procacci and aired on October 14, 1969 – Lydia Alfonsi reviewed and commented on her most famous television appearances, beginning with the drama to which she caught the audience's attention: "La Pisana" (1960) directed by Giacomo Vaccari and Taken from Nievo's "Confessions of an Italian" But there are also pieces from "Mastro Don Gesualdo" (1963), still directed by Vaccari with Enrico Maria Salerno, and "The Life of Michelangelo" (1964) by Silverio Blasi, again with Enrico Maria Salerno. this episode of "Yesterday and Today" also Franco Franchi, Ciccio Ingrassia and Franco Cerri. Dublin, Temple Bar: this is the "Brian Johnson, Life on the Road" destination, broadcast tomorrow at 00.55 on Rai 5 Here in the famous pub "The Porterhouse", AC / DC singer meets his old friend Joe Elliott from Def Leppard, between the anecdotes and unpublished memories of a band with a turbulent history Dialogue full of "rock" ideas that entered the collective imagination of metal lovers. Not only Ukraine: there are many places in the world where violent conflicts, often chronic, involving millions of civilians take place. This is the subject of "How Much Stories", the Rai Cultura program run by Giorgio Zanchini, broadcast tomorrow at 12.45 on Rai 3. Journalist Francesca Mannocchi, several times a war correspondent, reconstructs the geopolitical profile and human affairs of some of the territories. Devastated by bombing and internal fighting in Iraq, Libya, Syria, Lebanon and Afghanistan and explains what can be done to restore peace.
On Rai3 on "Passato e Presente" "Pasolini's Tongues" – on RaiPlay "A Hat for Twenty-three" Pier Paolo Pasolini was above all a great experimenter of languages, capable of transcending almost all genres and expressions. Paolo Mieli and professor Lucio Villari talk about it in "Past and Present", broadcast tomorrow at 1:15 pm on Rai3 and 8:30 pm on Rai Storia. When Pasolini moved to Rome in 1950, he met the boys living in the countryside, their joy, their vitality. He will describe such a world in his first novels. Then, starting in 1960, he discovered an expressive medium in cinema that proved to be suitable for his stylistic quest and need for immediate visual communication, and made his debut with Accattone in 1961. But Pasolini is not only literature and cinema. In its continuous and hectic production, it includes theater, painting and music. In 1975 he worked on the film "Salò or 120 days of Sodom". It is an extreme film, the latest brutal attack on an increasingly oppressive consumer society. He won't have time to see it in cinemas. On the night of November 2, 1975, he will be murdered at Fiumicino.
From tomorrow, the first full season of "Il Cappello sulla venttré" (www.raiplay.it/programmi/ilcappellosulleventitre) will be available on RaiPlay, aired in 25 late evening episodes from January to July 1983. Alberto Argentini's evening directed by Fernanda Turvani and Mauro Macario, the Fiera 3 Rai studio in Milan turns into a place with an evocative atmosphere of Parisian nightclubs, under the watchful eye of Ludovico Muratori, the master of television set design. Musicians and dancers from home and abroad, actors and comedians, acrobats, illusionists and dancers also came from the cabaret theaters of the French capital, playing among the counter, piano, mirrors and tables in Cappello. The guests of Lisette Malidor from Les Folies Bergère, the illusionists Crazy Horse and Paradis Latin, alongside great Italian personalities such as Fiorella Mannoia, Magician Silvan, Tino Scotti, Pietro De Vico and Roberto Brivio. From pop to jazz, from tango to classical and reggae, new genres emerge in every episode of Cappello by magic, including striptease. The regular performances are waiters-mimes with fun sketches and ballet corps dancers who color the choreography of Flavio Bennati and Bruno Telloli every evening in always different styles and dresses, from long cancan skirts to burlesque feathers. costume designer Salvatore Russo's guide. The conductors who take turns managing the venue are also animators: Ombretta Colli with Gino Paoli (in a black tuxedo for the first time on screen), Sergio Endrigo with Viola Valentino, Sylva Koscina with Tony De Vita, Norma Jordan with Bruno Lauzi, Bobby Solo with Anna Maria Rizzoli and Lino Patruno with her team. The change of hosts is a further and continuous wave of news that make the broadcast resemble a Chinese show box on the show, variety in variety immersed in the romantic and sparkling atmosphere of "Ville Lumière" to avoid a new apocalypse. – war, ecology and health – politicians, citizens and businesses need to understand the need to change the pace of this technological civilization based on economic growth, competition and hyperconsumption, which are deepening its impact on inequality and survival: the ecosphere. It is not only an ecological issue, but above all a geopolitical, political, economic and social issue on a global scale. The Librexpression Center will raise the topic of threats to our survival, which has proposed to illustrate print caricaturists for the fourth edition of the political satirical competition and will present works at the 55 caricatures exhibition in Conversano, on the Lector In Fabula festival theme. On Radio3 Mondo, tomorrow at 11:00 am on Rai Radio 3, Luigi Spinola will talk about it with Thierry Vissol, an economist and historian of economic thought, who until 2003 taught at various universities in France, Belgium and the United States. 1980, founder of Centro Librexpression. Populism, polarization, post-truth: the broadcast will talk about it with Moisés Naím, journalist, executive director of the World Bank and former Venezuelan Minister of Economy, interviewed by Giulia De Luca.